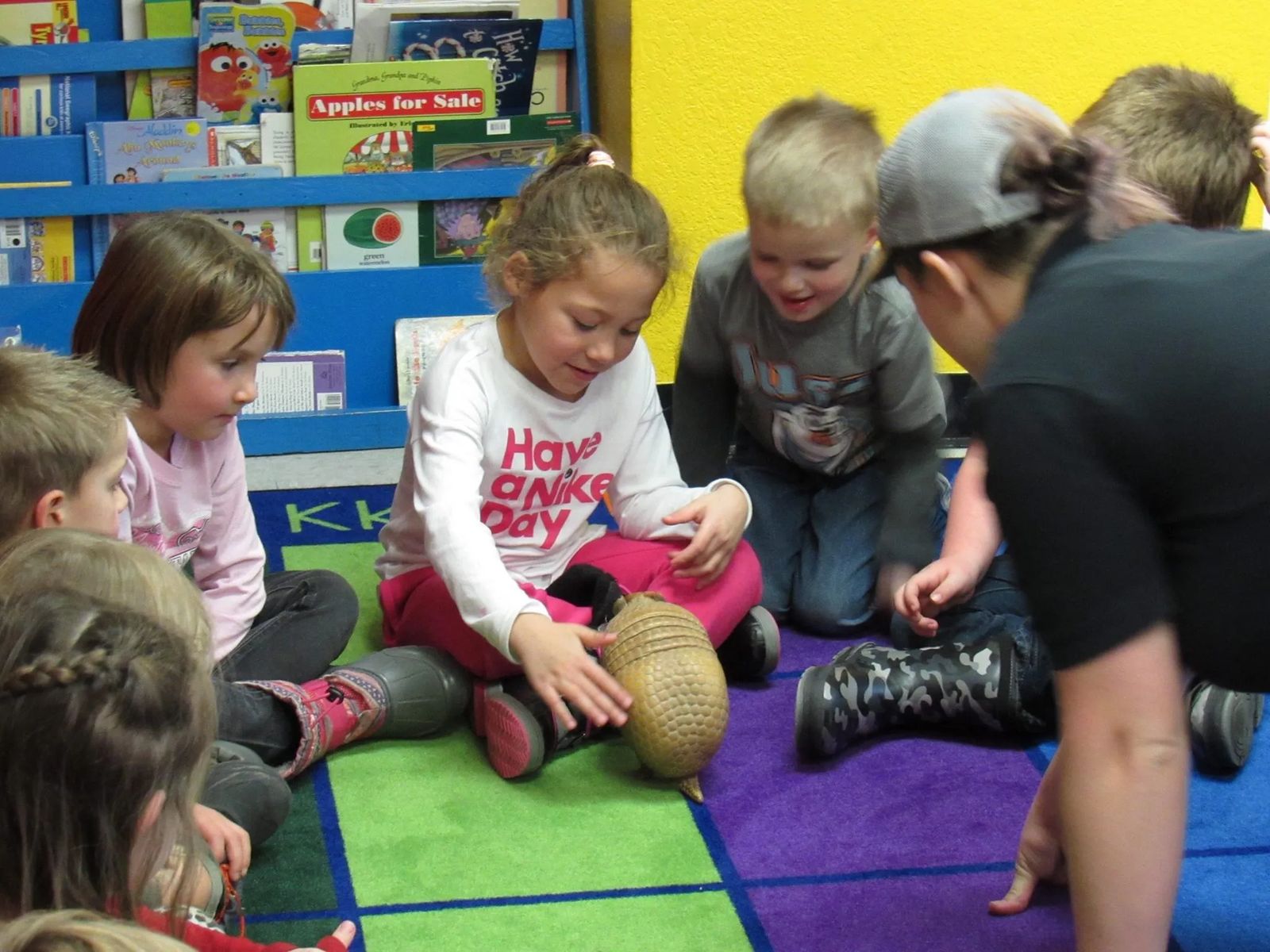 Preschool Outreach
We are doing outreaches fall 2021, with a few safety protocols for you and the animals alike! To ensure that you have a great experience and everyone stays safe during the COVID-19 pandemic, ZooMontana asks that:
No more than a 2 hour drive distance from ZooMontana.
All people present ages 2 and up must wear a mask regardless of vaccination status. (ZooMontana is not responsible for providing masks.)
No more than 30 people in one indoor space. (At this time, multi-classroom groups and assemblies are not available.)
Touching of animals is not available at this time.
By scheduling with us, you are agreeing that we have the right to leave/cancel the program at any time if our safety protocols are not met, and ZooMontana will keep a $50 non-refundable deposit if we must cancel due to your actions.
Preschool Outreach programs allow students the opportunity to see animals up close. During these programs, preschool aged students will meet 2-4 animal ambassadors from ZooMontana and will learn many fun facts about these cool creatures.
What: Program designed to bring 2-4 live animals up-close to a preschool audience
Who: Pre-K to Kindergarten students. Maximum of 20 students each session
Where: In your preschool classroom or multi-purpose space
When: All Year
Time: 25-30 minute program
Cost: $120 per program. Maximum of three programs. Outside of Billings, MT: Additional mileage fee of $.55 per mile
How: Email: outreach@zoomontana.org to register. Two week advanced registration required.
Don't see a program that fits your needs?
Email us at education@zoomontana.org or give us a call at 406-652-8100 Ext. 215 and we'll work with you to create an amazing wildlife connection to fit your needs. Outreach programs can be adapted to serve your special needs community, too. Contact us for details!
Click HERE to check out one of our many virtual options!
Other Zoo Outreach Resources