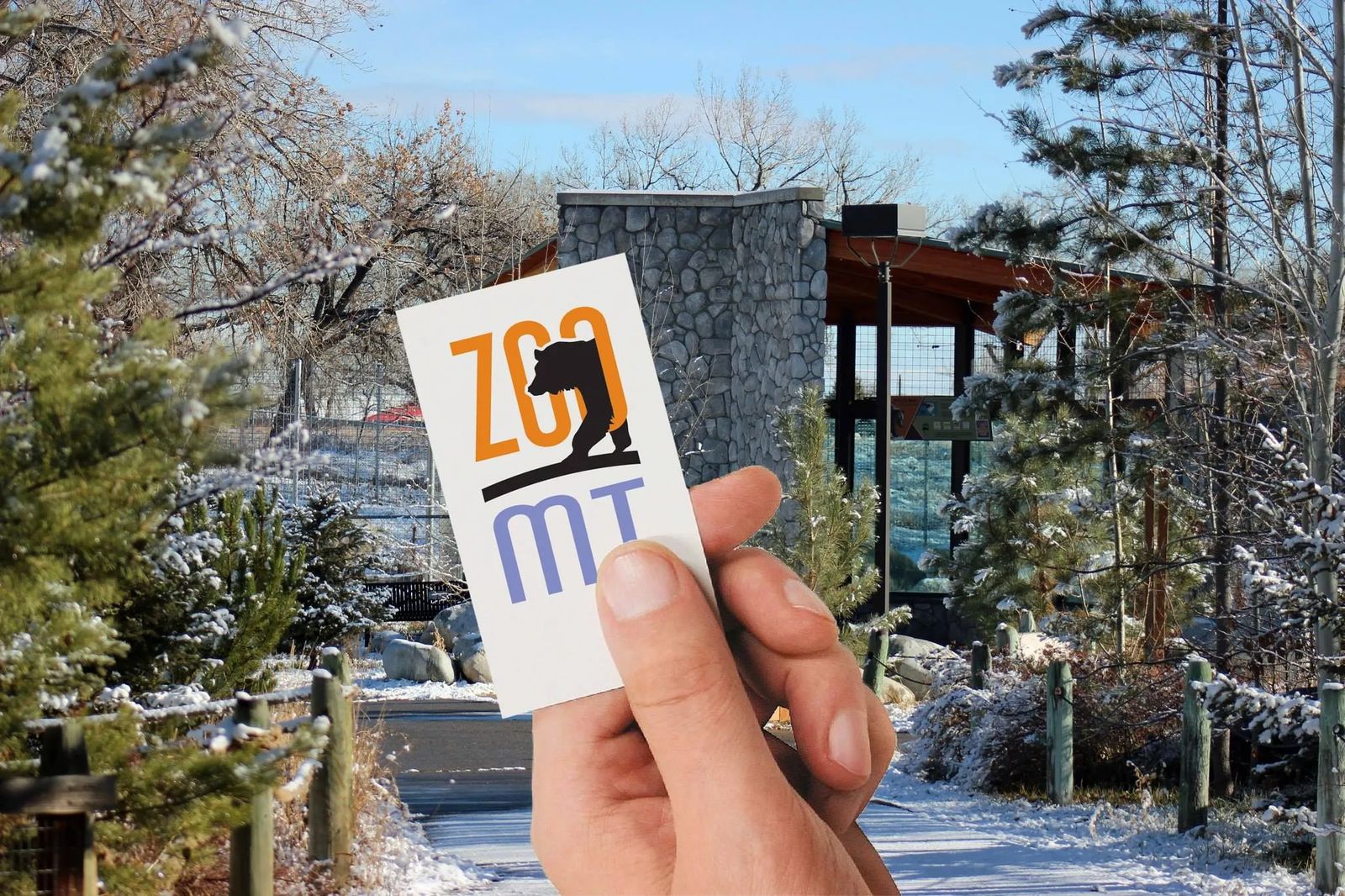 Membership
Spend the whole year exploring the beautiful park setting, wild animals, and so much more by becoming a ZooMontana Member!
Plus, as a ZooMember, your support helps to fund the valuable education and conservation programs the Zoo provides.
ZooMember Benefits
UNLIMITED FREE ADMISSION to the Zoo during regular hours for one full year from date of purchase. (With the exception of select special events and group/school tours.)
FREE OR REDUCED ADMISSION to over 150 AZA accredited zoos and aquariums across the U.S, Canada and Mexico. Full list HERE.
EARLY ENTRY to the Zoo thirty minutes before public opening. (9:30am) (Summer only)
DISCOUNT of 10% on purchases in the ZooMontana Wild Side Gift Shop.
DISCOUNT on select special events, birthday parties, EdZoocate programs and other Zoo activities.
ZOO UPDATE through monthly e-newsletter and quarterly GaZOOte newsletter.
$5.00 OFF future membership renewal when renewed at the Zoo.
SUPPORT for your Zoo!
Terms and Conditions
Must be an active member to receive benefits.
Free admission does not apply to group/school tours and select special events.
Primary Members must be adults living in the same household.
Children, grandchildren, and Flexible Guests must be accompanied by a Primary Member. Exception: nannies/babysitters may bring children to the Zoo under the parents' Family Plus Membership. It must be noted at time of purchase that a nanny will be using it.
ZooMontana not responsible for lost, stolen, or damaged cards. Card replacement fee: $5.
Memberships are non-transferable and non-refundable.
Check out our new Membership Plus program!
Add 1 Flexible Guest to any membership level. This new feature allows membership holders to bring an extra person with them on every ZooMontana visit. Your Flexible Guest can be a different adult or child each visit. Flexible Guests must be accompanied by the Membership Cardholder. (Exceptions will be made for nannies and/or babysitters. This must be noted at the time of purchase)
Purchase a membership for yourself or as a gift through the link below. PLEASE NOTE: after the purchase is completed, a barcoded membership pass will be generated. Please save/print a copy. The membership will not be activated until you bring the pass to the zoo, complete your profile, and have your picture taken for your card. If you are purchasing it as a gift for someone else, please send/give a copy of the pass to the recipient. They cannot redeem their gift membership without it.
*ZooMontana Memberships are non-transferable.
Reciprocal Memberships
As an AZA accredited institution, ZooMontana is proud to partner with other zoos and aquariums across the United States, Canada and Mexico to offer FREE or reduced admission for ZooMontana members and visiting facility members.
Below is a list of the current partners. Prior to your visit, it is recommended to call the reciprocating facility to ensure the partnership is still valid.
Click HERE for a full, printable list and directions on how the reciprocity program works.
In addition to those on the list linked above, we are also in partnership with the following organizations:
Amarillo Zoo – FREE – Amarillo, Texas
Big Bear Alpine Zoo – FREE – Big Bear City, California
Binghamton Zoo at Ross Park – 50% – Binghamton, New York
Catoctin Wildlife Preserve and Zoo – 50% – Thurmont, Maryland
Chehaw Park and Zoo – FREE – Albany, Georgia
Gibbon Conservation Center – 50% – Santa Clarita, California
Henson Robinson Zoo – FREE – Springfield, Illinois
Maui Ocean Center – 50% – Wailuku, Hawaii
Micke Grove Zoo – FREE – Lodi, California
Pine Grove Zoo – FREE – Little Falls, Minnesota
Zoo Idaho - FREE - Pocatello, Idaho
Salisbury Zoo – FREE – Salisbury, Maryland
Washington Park Zoo – 50% – Michigan City, Indiana
Yellowstone Wildlife Sanctuary – 50% – Red Lodge, Montana
Zoosiana – 50% – Broussard, Louisiana
Zootah – 50% – Logan, Utah