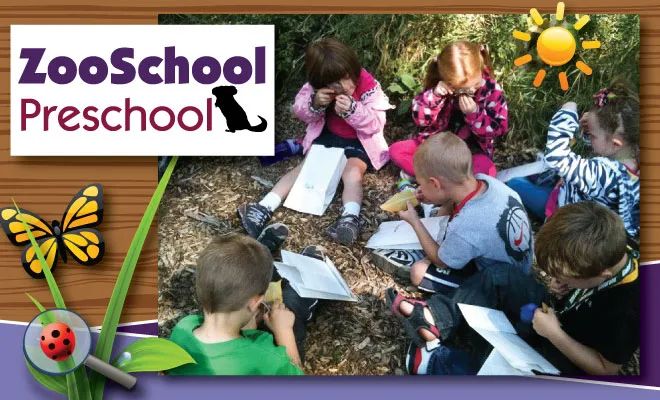 ZooSchool Preschool
Have your little explorer come to Preschool at the Zoo!
Teachers
MAVIS THOMPSON is a certified teacher and brings many years of teaching experience, knowledge, skill, and love for all children to the ZooSchool program. Her use of the ZooPhonics program to teach the alphabet compliments the curriculum which is greatly enhanced by the daily education and interaction wi the zookeepers and animals of ZooMontana.
MARNIE EMOND is a certified teacher. She has a Masters Degree in Education. Her interest and focus has been on teaching preschool children. She enjoys the enthusiasm and wonder young children have for learning new things. She believes the zoo and the animals are a great platform to foster a love of school and learning in students.
JUDY STANNEBEIN is a certified teacher from MSU-Billings. She has 7 years teaching experience at Blue Creek Elementary School from 2005-2012. She then stayed home to raise her 3 children who have all gone through the ZooSchool program. She will now be the PM teacher at ZooSchool.
Ages
3, 4, and 5
2020-2021 Classes
Kindergarten Prep 4 & 5 year olds
M-T-Th-F @ 9:00am – 12:00pm
$290 per month for new students.
$280 per month for return students.
3 Year Olds
Wednesdays @ 9:00am – 11:30am
$90 per month
4 & 5 Year Olds
M-W-F @ 12:30pm – 3:30pm
$240 per month for new students
$230 per month for return students.
3-4-5 Year Olds
T-Th @ 12:30pm – 3:30pm
$190 per month for new students.
$180 per month for return students.
Pricing
Must be a ZooMontana Member to enroll.
A copy of your Zoo membership card must be attached to your registration form.
Nonrefundable ZooSchool Registration Fee is $50.00 ($25.00 for returning students) payable to: "ZooSchool" and must also be attached to your registration form.
Additional Information
For ALL classes, each child is required to have a parent helper in the preschool classroom for one class time each month. (If you cannot be a parent helper once a month, the tuition is $20.00 more each month.)
September tuition is due by August 10, 2020 and is non refundable.
Tuition for Oct – May is due on the 20th of each prior month.
A late fee of $20.00 is due with any late payment from the 21st-31st. A $50.00 late fee is implemented if the payment is received after the 1st.
Children MUST be toilet trained.
Maximum enrollment of 12 students per class.
New student registration begins March 1st for the next school year.
ZooSchool follows School District #2 calendar for holiday's and days off. (Labor Day – Memorial Day)
All parents will be expected to participate in a ZooSchool fundraiser for ZooMontana.
Things to do and learn at ZooSchool
See and learn about the animals
Talk to the Zoo Keepers
Help with behind the scenes
Learn our ABC's and colors
Learn our Numbers and Counting
Learn the Pledge of Allegiance
Read stories and sing songs
Play on the playground
Play with toys
Feed animals that can be fed by children
Celebrate Holidays
Have special programs
Plant seeds
Eat snacks
Make art projects
For more information, email zooschool@zoomontana.org or call 406-698-5760.
Other Learn at the Zoo Resources