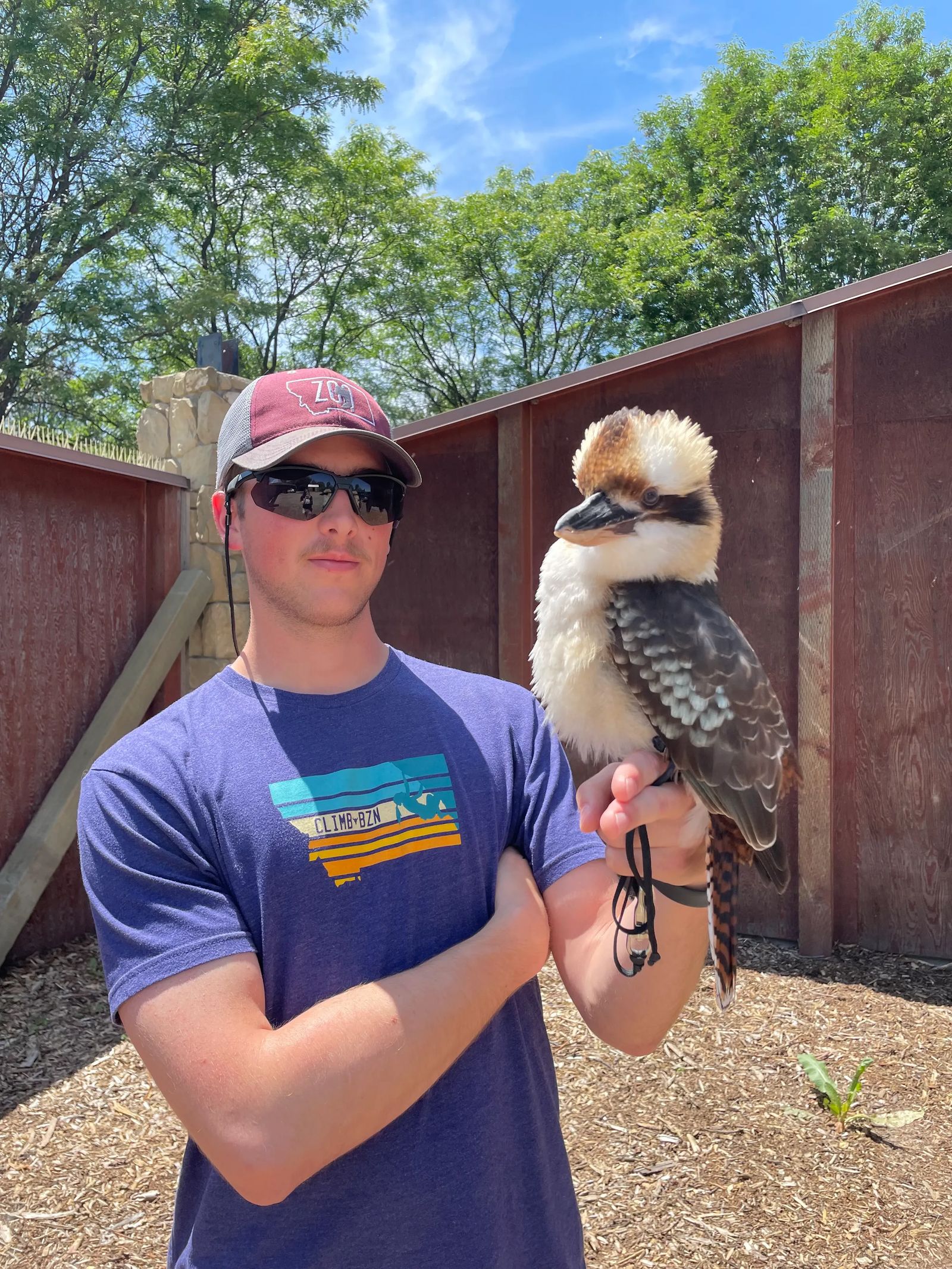 Sam Randak
Animal Caregiver
My name is Sam Randak and I have lived in Billings since I was three. Although I have always loved animals, interning at ZMT never occurred to me until I was going to college in Bozeman at MSU. During my internship I built the tigers' wooden platform, which is still standing in their habitat today.
While I finished school, I volunteered so I could keep hanging out with all the keepers and animals. After graduating from MSU with a bachelor's in Organismal Biology in late 2022, I moved back to Billings to work a few odd jobs, including a teacher naturalist position at another excellent non-profit, the Montana Audubon Center.
I was incredibly fortunate to fill a relief keeper position at ZooMontana right after finishing the summer with Audubon.