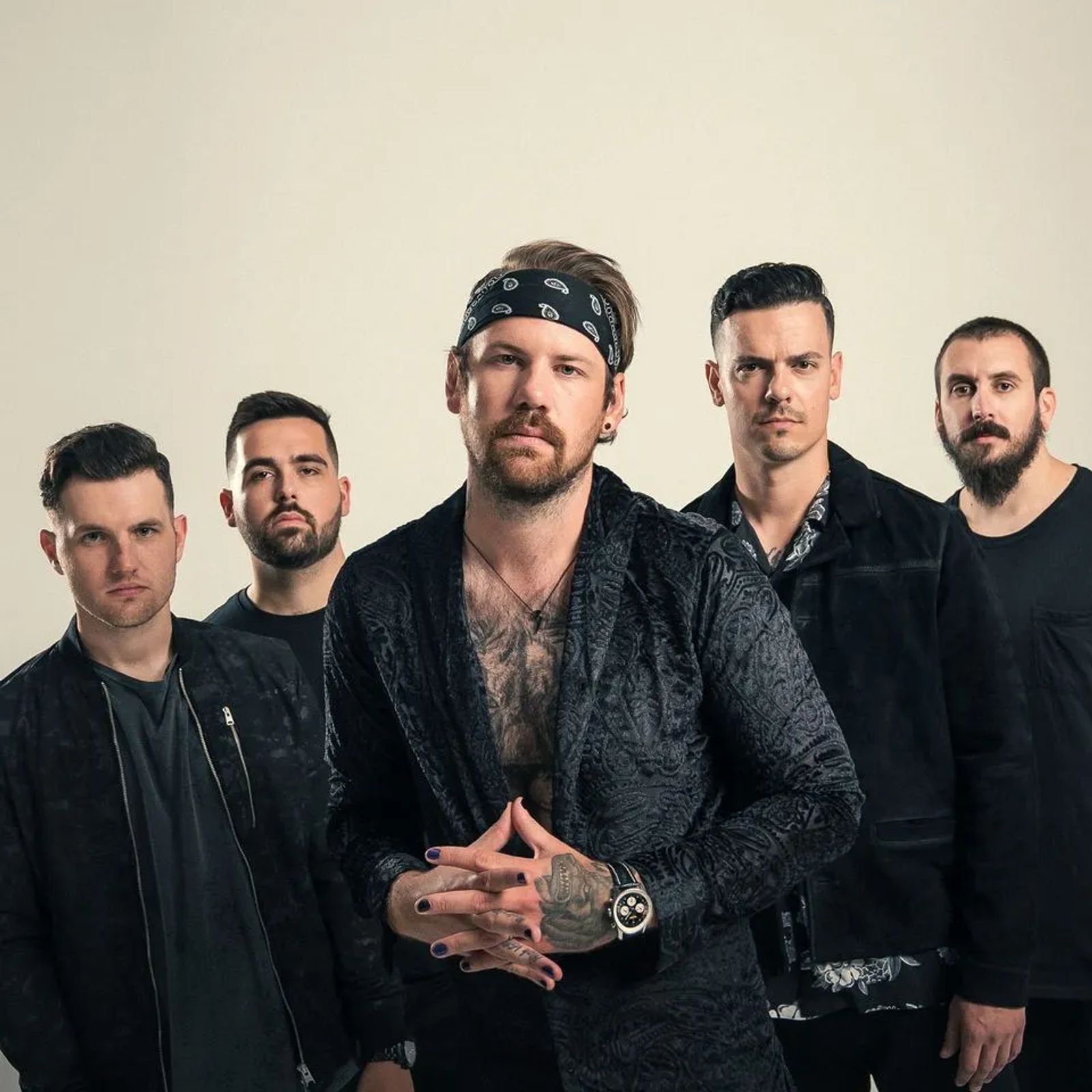 Beartooth: The Below Tour, with Wage War, Dragged Under at ZooMontana
Tuesday, August 24
Show | 6pm // Doors | 5pm
Beartooth:
The Below Tour
Like few rock bands today, BEARTOOTH harness the sacred and profane, and purge inner darkness with a dizzying light. Steadily, without pretension, the fearlessly determined and boundlessly creative Midwest powerhouse perfects a sound sought by a generation of bands, equal parts solitary musical confession and celebratory exorcism. Their marriage of colossally catchy choruses and post-hardcore- soaked-in-sweaty-metal is without rival. Its effect is evident by their deeply engaged audience; tours with Slipknot, Bring Me The Horizon, and A Day To Remember; and a RIAA-certified gold plaque. It's all a testament to the purity of intention manifested by frontman Caleb Shomo from the start.
A handful of bands play the "devastating riffs and catchy hooks" game, but for BEARTOOTH, this music is the difference between life and death. As easygoing, charming, and outgoing as these young men may appear, there's an inner turmoil churning away, only satiated by the savage music they play. Suicidal ideation, emotional desolation, and desperate dark nights of the soul are chewed up and spat out in song after song; cathartic singalong anthems like "Body Bag," "Sick of Me," and "In Between."
BEARTOOTH's blistering fourth album, Below, is a pure distillation of rage. A savage attack against mental illness and an outright refusal to suffer in silence, Below weaponizes its deceptively radio-ready bombast to deliver stone cold truth missives, each packed like a bomb with noisy rock chaos. Songs like "Fed Up," "Dominate," "Hell Of It," and the expansive album closer "The Last Riff" are destined to stand beside the strongest of BEARTOOTH's catalog and moreover, in metal's pantheon.
When Rolling Stone introduced BEARTOOTH as one of 10 New Artists You Need To Know, the sound was rightly described as "like a nervous breakdown, usually with enough optimism to push through." As the band grows (grabbing trophies at genre events like the Golden Gods and Loudwire Awards), the raw nerve simply becomes more exposed, sounding crazier yet accessible all at once.
Back in Black was the first album Shomo ever bought with his own money, and the straight-to-the-point stomp of AC/DC's multi-platinum masterpiece remains entrenched in the BEARTOOTH backbone. Motörhead's fast-paced groove and "let it rip" attitude is another part of the anatomy, central to what separates the Metallica/Slayer-worshipping crew from their Warped Tour comrades.
Shomo delivers his confessional catchy-metal on the stage with guitarists Zach Huston and Will Deely, bassist Oshie Bichar, and drummer Connor Denis. The five friends converge as an explosive, formidable live unit. Their shared commitment to leave everything they have on the stage, each and every time, earned consistent accolades in tastemaker publications like Kerrang! and Revolver.
Below was written, performed, produced, engineered, mixed, and mastered by Caleb. Like Nine Inch Nails, Tame Impala, and the first Foo Fighters album, BEARTOOTH is a one-man band in the studio. It began as musical exorcism, conceived and constructed in Shomo's home recording sanctuary, a means to tame the demons of debilitating depression and anxiety he's suffered since childhood.
BEARTOOTH's 2013 Sick EP was an emotionally-stranded Shomo's "message in a bottle," tossed into a figurative ocean. The message was received, and the throngs of likeminded people who responded became his lifeboat. Disgusting (2014), Aggressive (2016), Disease (2018), and Below (2021) expanded those themes of desperation, each sonically getting a step closer to the magical balance between the blood, sweat, and tears of classic recordings and the smooth gloss of modern production.
Below revels in the darker underbelly of traditional metal, soaked in stoner rock tones and doomy dirge. BEARTOOTH offer no cure. The recovery comes in the process; the journey is the destination. As long as the dueling dichotomy of mental health anguish and cathartic creative expression remain bound together, Shomo and his mates will be here to oversee the show. So please, enjoy the ride.
Please Note:
We encourage all attendees to get vaccinated against COVID-19.
Patrons feeling sick, having symptoms of COVID-19, having been in contact with person(s)who have COVID-19, tested positive for COVID-19, are in quarantine for anything in relation to COVID-19 should not attend.
Continuing efforts in enhanced cleaning will continue with additional sanitizer stations, high touch point surface cleaning, and all other protocols required at the day of the event. As we all know, conditions can change rapidly and we are committed to ensuring the safety of our Communities to the best of our ability. Thank you for your continued support, and participation in this regard.
Pub Station Presents Concert at ZooMontana; Rules and Policies: The gates will open at 5pm for the concert.
Weather: The concert will be held rain or shine. Be prepared for extremes such as heat, wind or rain. Dress accordingly, as the temperature may drop noticeably after sunset. No umbrellas please.
Smoking: NO smoking (cigarettes, e-cigarettes, cigars, pipes, etc.) is allowed on ZooMontana grounds with the exception of the Smoking Area that will be near the front gate.
Photography: Cameras with removable lens, video cameras and recording devices are not allowed.
Food and Beverages: Food and beverages will be available for sale. You are allowed 1 bottle of 16.9 ounce of factory sealed bottled water. No other food or beverages will be allowed.
Seating: You may bring a beach size towel for seating or a small blanket for 2 adults. Low back beach chairs will be allowed but not regular size folding chairs of any kind. *Chair size when open 30″ high from the back side ground up and 8″ high in the front of the chair up.
No Re-Entry: Once you have entered through the gates, you may NOT exit and re-enter.
Zoo Access: Animals will not be on display during concerts. Access past the Zoo's plaza is prohibited.
Prohibited items:
• All large bags, cases, parcels and containers are subject to inspection upon entering the venue site.
• Alcoholic beverages
• Animals (exception for certified service animals)
• Bicycles, scooters, skates, Segway's, golf carts or unauthorized means of transportation.
• Coolers or picnic baskets
• Distribution of unauthorized promotional or commercial material.
• Firework, explosives or any other incendiary devices.
• Glass or metal containers
• Aerosol cans or illegal substances
• Weapons of any kind, including guns, knives, pepper spray or handcuffs
• Items that may be deemed a safety hazard or annoyance to participants or guests (balls, frisbees, balloons, any type of projectiles, whistles, musical instruments, laser pointers, etc.
• Large umbrellas, tents or canopies