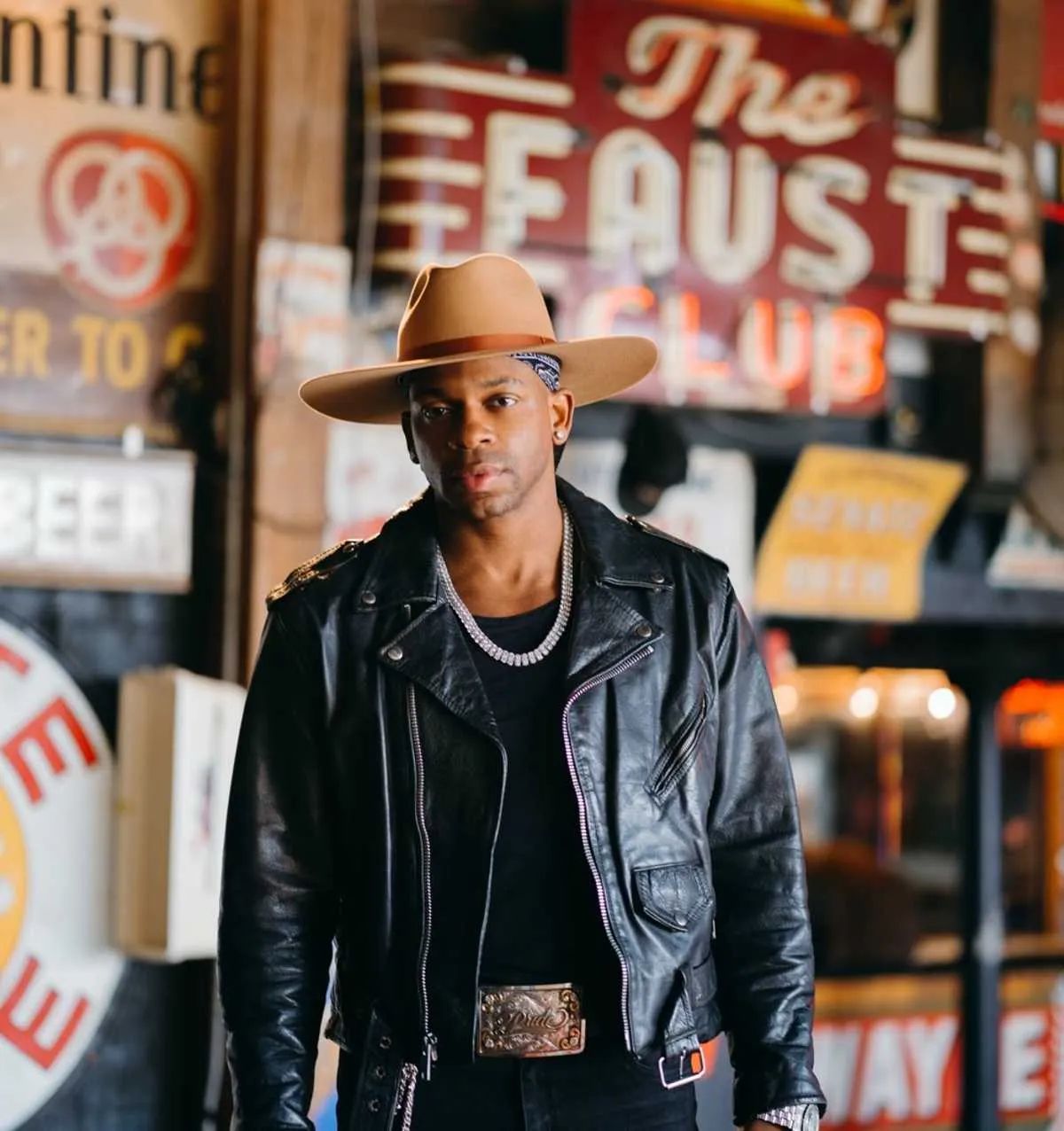 Sunday, August 20th
Show | 6pm // Doors | 6pm
For multi-platinum selling, trailblazing Country star and GRAMMY Award nominated Jimmie Allen, a simple phrase sums up his view on life and music: Never give up.
A native of Southern Delaware – the "slower, lower" part of the state, he explains – Allen has carried that mantra with him through good times and bad, whether than meant living in his car or receiving his first ACM nomination for New Male Artist of the Year in 2019, a CMA Awards nomination for New Artist of the Year in 2020, subsequently winning the ACM Award for New Male Artist of the Year as well as the CMA New Artist of the Year Award in 2021.
He has amassed 1 billion career on-demand streams, and his nomination for Best New Artist at the 64th Annual GRAMMY Awards in 2022 was his first ever GRAMMY nomination. He was also a Male Artist of the Year nominee at the 57th ACM Awards and was nominated for Outstanding New Artist nominee for the 53rd NAACP Image Awards.
With the 2018 release of his debut album Mercury Lane – named in tribute to the street he grew up on and the origin of his incredible journey – on BBR Music Group's Stoney Creek Records, a lifetime of never giving up brought him full circle.
"I didn't quit, I never will," he says. "Stuff ain't easy, and you shouldn't quit either. There's a big difference between busting your ass and sitting on it."
Pub Station Concerts at ZooMontana - Rules and Policies:
Weather: The concert will be held rain or shine. Be prepared for extremes such as heat, wind or rain. Dress accordingly, as the temperature may drop noticeably after sunset. No umbrellas please.
Smoking: NO smoking (cigarettes, e-cigarettes, cigars, pipes, etc.) is allowed on ZooMontana grounds with the exception of the Smoking Area that will be near the front gate.
Photography: Cameras with removable lens, video cameras and recording devices are not allowed.
Food and Beverages: Food and beverages will be available for sale. You are allowed 1 bottle of 16.9 ounce of factory sealed bottled water. No other food or beverages will be allowed.
Seating: ZooMontana is a standing only venue.
No Re-Entry: Once you have entered through the gates, you may NOT exit and re-enter.
Zoo Access: Animals will not be on display during concerts. Access past the Zoo's plaza is prohibited.
Prohibited items:
• All large bags, cases, parcels and containers are subject to inspection upon entering the venue site.
• Alcoholic beverages
• Animals (exception for certified service animals)
• Bicycles, scooters, skates, Segway's, golf carts or unauthorized means of transportation.
• Coolers or picnic baskets
• Distribution of unauthorized promotional or commercial material.
• Firework, explosives or any other incendiary devices.
• Glass or metal containers
• Aerosol cans or illegal substances
• Weapons of any kind, including guns, knives, pepper spray or handcuffs
• Items that may be deemed a safety hazard or annoyance to participants or guests (balls, frisbees, balloons, any type of projectiles, whistles, musical instruments, laser pointers, etc.
• Large umbrellas, tents or canopies