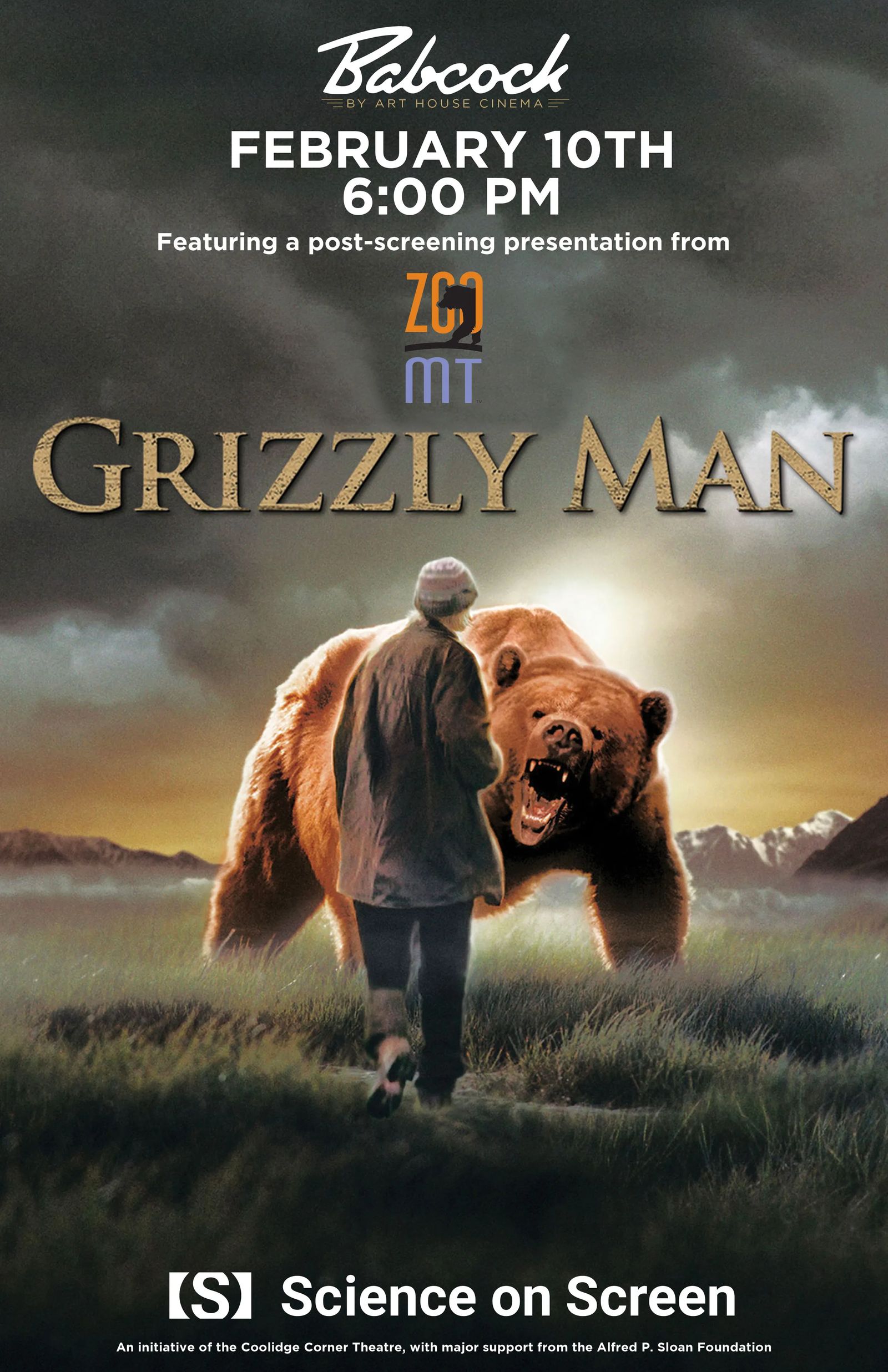 Grizzly Man | Science on Screen®
at the Babcock Theater
Featuring a special post-screening presentation from ZooMontana, Art House Cinema in partnership with Science on Screen® presents Werner Herzog's Grizzly Man. Following the film, enjoy an insightful discussion on the immense power these creatures and how to follow bear safety in the wilderness.
A devastating and heartrending take on grizzly bear activists Timothy Treadwell and Amie Huguenard, who were killed in October of 2003 while living among grizzlies in Alaska. In one of the most extreme—and ultimately tragic—experiments in human-animal cohabitation ever attempted, for 13 consecutive summers, Treadwell lived (and finally died) among the bears at an Alaskan national park. The footage that he himself shot forms the core of this fascinating inquiry into the fragile relationship between man and nature.
An initiative of the COOLIDGE CORNER THEATRE, with major support from the ALFRED P. SLOAN FOUNDATION.
Click HERE for tickets!